November 5th 2021 – 2nd Grade
Marion Donon read her delighful story Vilaina, la petite sorcière to 2nd Grade through distance learning.
What a great story! We were lucky enough to have Marion Donon as a guest in our school via Zoom. Our two 2nd Grade classes loved listening to her. The students enjoyed hearing the fun words! Marion was kind enough to share insights into her profession as a children's author. We were so lucky! What a perfect story in order to discuss the issue of nightmares with children! Thank you so much!

Élodie Resurrection, coordinatrice des programmes
Ecole Bilingue de Berkeley nurtures creative, multilingual learners, equipped to confidently embrace the delights and challenges of an interconnected world.
We are a force for good in the world, preparing our graduates to positively impact their diverse communities, and the local and international spaces in which we all belong.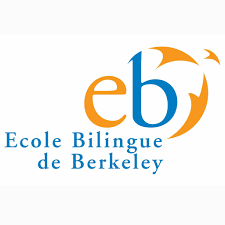 École Bilingue de Berkeley
1009 Heinz Ave. | Berkeley, CA 94710
(510) 549 – 3867
E-mail: lsoffice@eb.org