POSTPONED to April 2022
Marion Donon will read in-person her bewitching story Vilaina, la petite sorcière to students at the Alliance Française of San Francisco. The photos and the kids' comments will appear here soon!

Serving the San Francisco community since 1889, Alliance Française de San Francisco's mission is to promote the knowledge and appreciation of French language and Francophone cultures.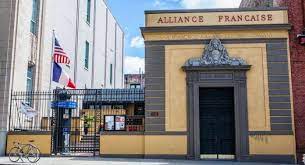 Alliance Française de San Francisco
1345 Bush Street | San Francisco, CA 94109
+1 (415) 775 – 775
E-mail: afsf@afsf.com