November 15th 2021 – 9:00AM / Kindergarten
Marion Donon read her enchanting story Vilaina, la petite sorcière to Kindergarten through distance learning.
My students loved the story. It's light, funny and the vocabulary is appropriate for young children. In addition, they really appreciated the discussion with Marion. She has so many ideas and quickly integrated with the kids and our school's materials. We were thrilled to lead a writing project with her after the reading that she did in class. The children can't wait to see her when they present their projects!

Joëlle, O, Teacher.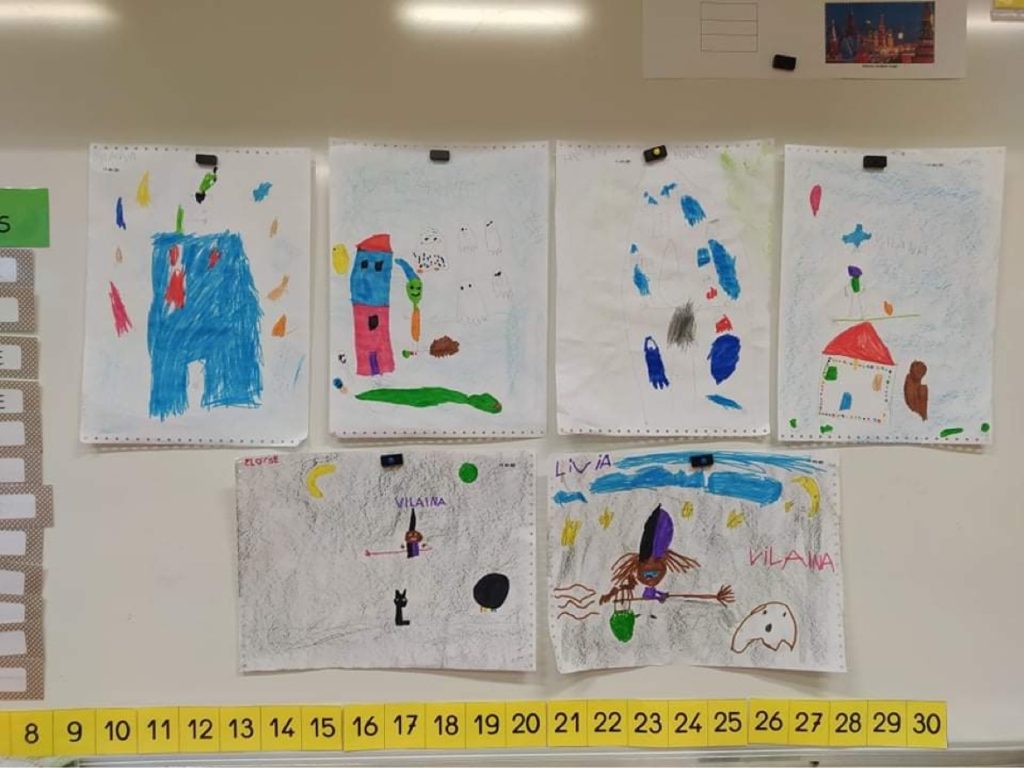 École Primaire Nicolas Copernic
1 rue des écoles | 14540 Soliers
+33 2 31 23 12 78
E-mail: ce.0140313P@ac-caen.fr